Rabbi Isaac Cantarini was born in Padua, Italy, in 1644. He was a rabbi, poet, writer and physician. He studied Talmud with Rabbi Salomon...
כבד את אביך ואת אמך איש אמו ואביו תיראו In the Tora there are two mitsvot that govern the parents / children relationship. The first is...
המניח ספר תורה או תפילין על התינוק כדי שיישן We are analyzing the second commandment, "Thou shalt have NO other gods before Me." The Tora...
We are learning the 13 principles of the Jewish faith. Previously, we analyzed Principle 1: God exists and 2: God is one . Today...
The second part of the Ketuba states the obligations of the husband towards his wife. The groom declares to his bride that he is...
אומר אנא ה 'חטאתי עוויתי פשעתי לפניך, ועשיתי כך וכך, והרי ניחמתי ובושתי במעשיי, ולעולם איני חוזר לדבר זה. Yesterday we began to explain the...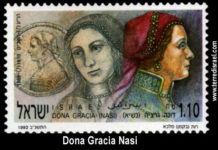 In 1553 Doña Gracia Mendes Nasi arrived in Constantinople, the capital of the Ottoman Empire (Turkey). She was accompanied by an entourage of about...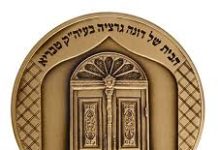 Yesterday we explained that in 1558 Doña Gracia Mendes offered to the Turkish Sultan Suleiman the Magnificent to rebuild the city of Tiberias, which...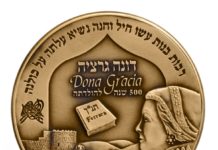 After saving and helping thousands of her Jewish brothers and sisters, Doña Gracia Mendes Nasi (1510-1569) dedicated her efforts to fulfill a dream that...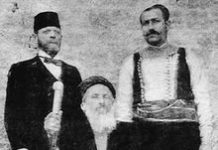 " "Blood libel also called blood accusations, the superstitious accusations that Jews ritually sacrifice Christian children at Passover to obtain blood for unleavened bread (...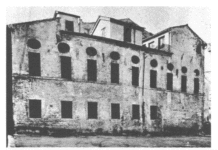 An exceptional and unprecedented event, which included the intervention of Doña Gracia Mendes-Nasí, occurred in the city of Ancona, an important commercial port on...
In the Gemara, Ta'anit 23a, the Rabbis (without calling it "segula", since this is a modern neologism) tell us the conditions that a person...
והוי דן את כל האדם לכף זכות "Yehoshua ben Perahia used to say, make for yourself a teacher, invest in a friend, and judge others...